GOODSPRING™ BPS WATER TREATMENT SYSTEM
'Scale-Down' with The Green Solution to Crystal Clear Water.
The Puronics® GOODSPRING™ BPS water treatment system offers environmentally conscious consumers a simple solution for great-tasting, crystal clear water. This 'green' system requires No Salt, No Potassium and No Chemicals to produce high-quality water while reducing scale caused by hard water with Puronics' unique ScaleMax™ media. The innovative up-flow valve self-backwashes, eliminating the need for costly special drainage plumbing, while the exclusive JetWhirl™ technology maximizes filter media performance and extends service life. Puronics®combines this 'green' ScaleMax™ technology with its SilverShield® Protection to ensure your family will enjoy the highest quality water with minimal impact on the environment.
Soft and silky skin and hair
Clearly Refreshing™ Water
FOR MAXIMUM QUALITY AND PERFORMANCE
GREEN TECHNOLOGY

No Salt!
No Potassium!
No Chemicals!
No Electricity Required!

SCALEMAX™ SCALE INHIBITOR MEDIA

Reduces scale formation by hard water minerals
Preserves Calcium & Magnesium necessary for good health

System Contains EPA registered Bacteriostatic HYgene®
NASA TECHNOLOGY AT WORK IN YOUR HOME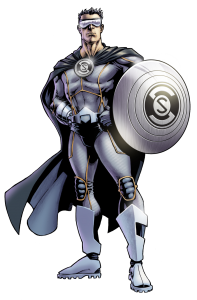 MicroSilver Bacteriostasis™ Technology is based on NASA silver ion technology developed to purify water on the Space Shuttle Orbiters
SilverShield® HYgene® filter media incorporates MicroSilver Bacteriostasis™ Technology into activated carbon to inhibit bacteria growth within the system's filter media while reducing objectionable tastes and odors
 IN & OUT UP-FLOW CONTROL VALVE
Simple to install, requires no special plumbing
Eliminates waste water, no need for drainage
Self-backwashing to keep filter media bed clean
Durable, corrosion resistant construction
 MULTI-LAYERED TANK

Inner layer ensures the highest quality water
Outer fiberglass layer provides cost effective durability
 MICROSILVER BACTERIOSTASIS™ TECHNOLOGY
Microscopic particles of silver are embedded into SilverShield®HYgene® media to inhibit bacteria growth within the filter media bed
 REFINER
SilverShield® HYgene® media reduces objectionable chlorine and chloramine tastes and odors
 FILTER
Purifex® media uses green technology to filter water, making it smooth and gentle while leaving the healthy minerals such as Calcium and Magnesium in your water
 SCALEMAX™ SCALE INHIBITOR MEDIA
Advanced filter media converts hard water minerals into micro crystals minimizing potential scale build-up
Preserves the health benefits of Calcium and Magnesium
Reduces previously formed scale in plumbing over time
Effectively reduces scale formation in hot water tanks
 JETWHIRL™
Patented design accelerates dispersion of water evenly throughout the media bed to expand contaminant removal capacity
Maximizes performance of entire media bed for extended service life